Read what our client have to say!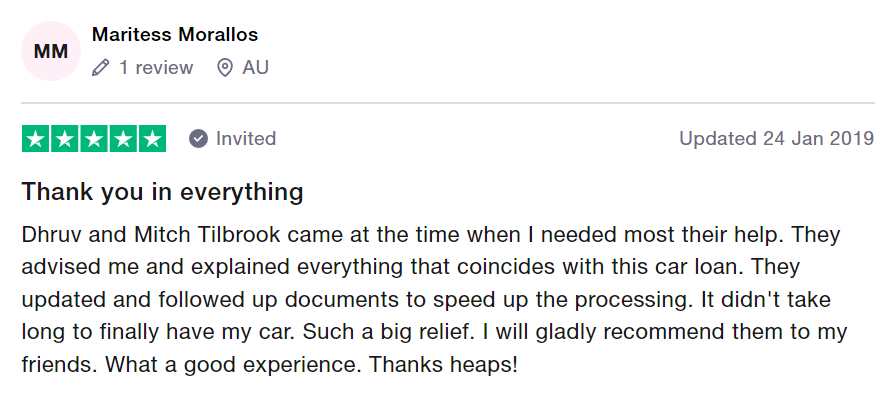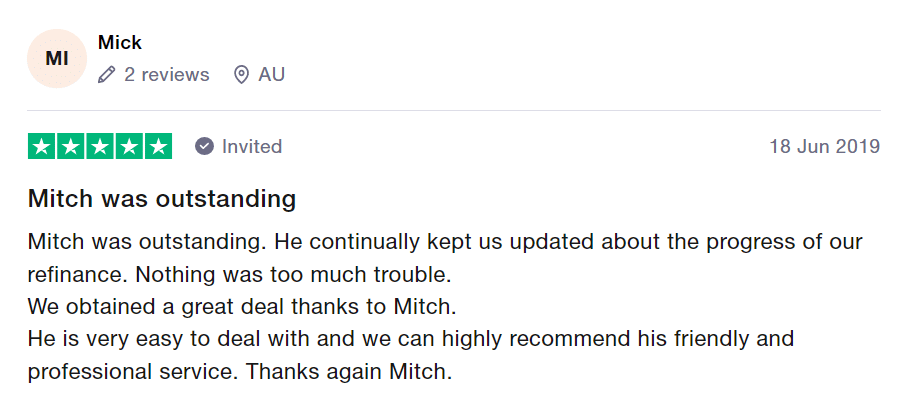 Thanks for your patience Mitch. You have helped us through the decision-making process and we are now loving the new lower repayments.I will recommend your service to anyone who asks!
We weren't sure about going with a mortgage broker but after dealing with Mitch we're very happy we did. Borrowing money is a stressful time (well so we thought). Mitch was very professional and made the whole process hassle/stress-free. Can not recommend him high enough. Will be using Mitch for all future loan processes.
We were very happy with our experience with Mitch from Reality Home Loans. Mitch made it extremely simple and took away the stress of having to find the best options available to us.We were kept in the loop and the time frame was within expectations. We would definitely recommend Reality Home Loans to friends and family.
We found Reality Home Loans to be a very trustworthy business. Mitch helped us refinance our home loan. We are now paying less in interest each month and obtained the extra funds we required to finish off our renovations.
We had a complex situation where we had to knock down our place so that we can rebuild a new home big enough for our expanding family. Mitch not only liaised with the bank to secure our construction loan but also with our builder and architect. As busy working parents this was a big help as it eliminated some of the hassles for us. Mitch was great in keeping us up to date on the progress of the application as well so we would have no hesitation in recommending him to other potential clients.